WHO WE ARE
FEMAB PROPERTIES LIMITED is a limited liability company incorporated under the Companies Act of 1990 with RC Number 39118. The company is into real estate consultancy such as Civil & Engineering Construction, Property Management, Property Sales, Letting and Estate Development. The Company was initially operating under the name of FEMAB GLOBAL VENTURES, which was registered in 1994 as a Private Enterprise. The company's operation was taken over under a newly registered name of FEMAB PROPERTIES LIMITED in year 2000 as a result of expansion and growth of its business activities. Over the past decades, we have been consistent in our objective of contributing our quota to the growth and development of Nigeria's economy as well as improving the lot of individuals and corporate clients through investment in real estate, general investment finance and management services. FEMAB PROPERTIES LIMITED is a pre-eminent focused property company with a large, well balanced portfolio comprised of residential, commercial and mixed-use properties. It is renowned for its impressive development of residential properties and its landmark development of Diamond Estate in Lagos State. The company also has large portfolio of property investments in Nigeria and an interest in property development across borders. We have also served as residential and industrial Property Management Specialists; where we have gained good reputation in property management because we deliver a service that provides integrity, professionalism and peace of mind to our clients. FEMAB PROPERTIES LTD operates with some sister companies such as:
* HONGYANG DREDGING & SEAPORT CONSTRUCTION COMPANY LTD
* CRYSTAL BLOCKS AND CONCRETES INDUSTRIES
* ALLIANCE MORTGAGE CONSORTIUM LTD
* SHELTER FIRST ASSOCIATES LTD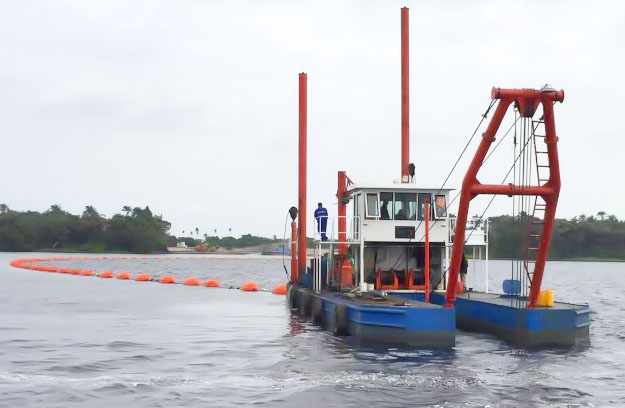 HONGYANG DREDGING & SEAPORT CONSTRUCTION COMPANY LTD
Hongyang Dredging & Seaport Construction Company Limited is a division of FEMAB PROPERTIES LIMITED and is a prominent player in the dredging/marine industry. It produces and sells sharp sand for building to various contractors and builders and it engages in the evacuation of swamp materials. It also engages in complex dredging projects such as reclamation of swampy areas, canalization and provides support for major infrastructural development. We boast of 18-16inches dredgers with the ability to work at maximum capacity of 1,000mtrs. We engage in provision of marine equipment, while also specializing in stockpiling projects for construction of roads, bridges and housing estates. Hongyang also renders consultancy services in such areas as soil investigation, sand search, dredging and reclamation works. We have qualified, reputable, capable and seasoned expatriates onboard to ensure successful execution of projects we undertake, irrespective of its magnitude and cost. We are ever committed to providing high quality jobs execution to our various clients and the society at large. Hongyang is renowned for quality and timely execution of projects.
SHELTER FIRST ASSOCIATES LTD
Shelter First Associate Company Ltd was first established as an enterprise in January 2001 and later fully incorporated in September 2004 to handle the building projects of FEMAB PROPERTIES LIMITED and also to serve other clients in the area of civil engineering. It is headed by a qualified Civil Engineer who is supported by seasoned and qualified Architects and Surveyors. Over the years, Shelter First has delivered over NGN 200 Million worth of varying projects. Currently, Shelter First executes projects for both Femab Properties Limited and other direct and indirect clients.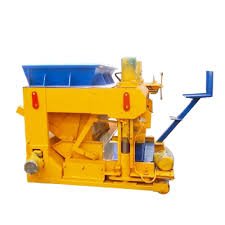 CRYSTAL BLOCKS AND CONCRETES INDUSTRIES
Crystal Blocks & Concretes Industries is a division of FEMAB PROPERTIES LIMITED, which produces and sells blocks for building to various builders and contractors. The block production sites are located at prime areas in Ikorodu and Lekki due to the nearness to the market, as various residential estates are being developed in these areas. The division has a total production capacity of about 40,000 units of blocks per week with a current capacity utilization of about 40%. Market is readily available as all production volumes are being sold. Sales are normally in cash. However in very rare cases credit sales could be estimated at below 5% and settlements usually take place within 4 weeks after sale. Major buyers are medium, corporate and individual building contractors within Lagos and Ikorodu. However over 50% of CRYSTAL BLOCKS production is being used by SHELTER FIRST AND ASSOCIATE for its various projects.
ALLIANCE MORTGAGE CONSORTIUM LTD
Alliance Mortgage Consortium Ltd was incorporated in 1984 and it is the registered owner of Diamond Estate located at Sangotedo Lekki Peninsula. Diamond Estate is approximately 25 Hectares of land. Femab Properties Ltd acquired Diamond estate by outright purchase and consequently acquired 50% equity shares of Alliance Mortgage Consortium Limited.